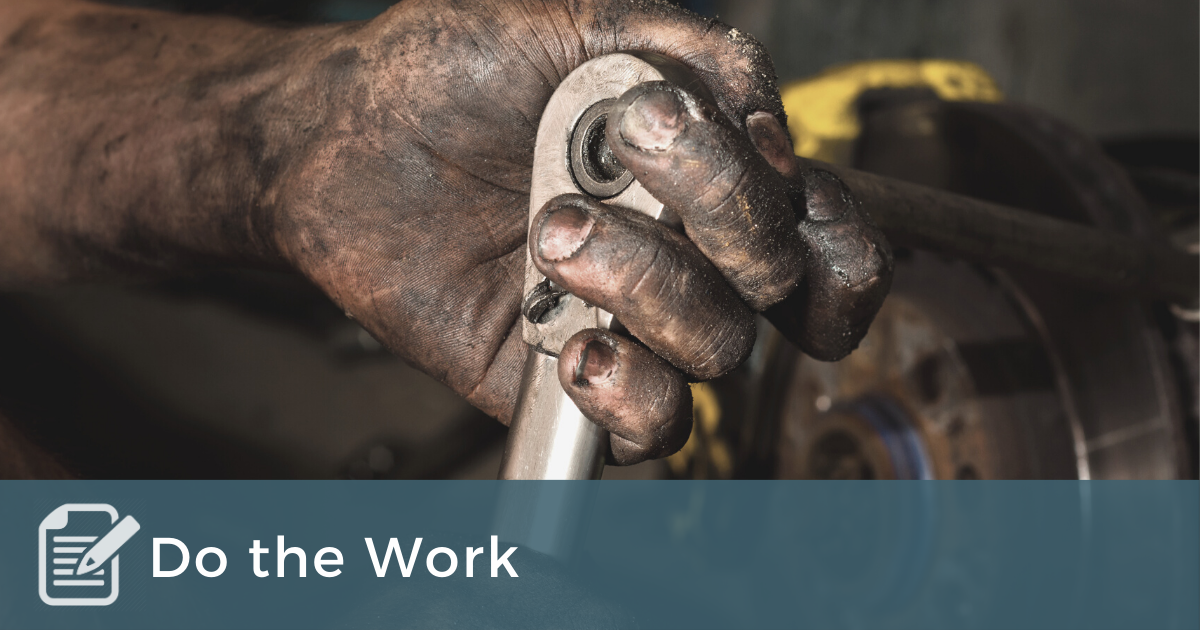 As 2019 came to an end, three statements began to form in my head. I wrote them down on the white board in my office. I adjusted the wording to get more to the heart of each truth. All three speak to my behavior and my mindset. I feel like if I follow these three guidelines, success will come.
Here are the statements that will guide me in 2020.
1. Do the work.
2. Be present.
3. Don't be the hero.
Do-Be-Don't. These three statements need to be true about me every day if I want to reach my goals in 2020. Maybe they need to be true for you as well. See if they resonate.
Over the next month or so, I'll write a blog post on each one. The first post is below.
Do the Work
Stephen King was fond of saying he wrote every day except Christmas. Then one day he felt compelled to admit this wasn't true. The truth was he writes on Christmas too. Stephen King displays what it means to "do the work." He doesn't focus on trying to get on The New York Times best-sellers list. He focuses on writing quality paragraphs every day. Some days they are good. Some days they are not good.