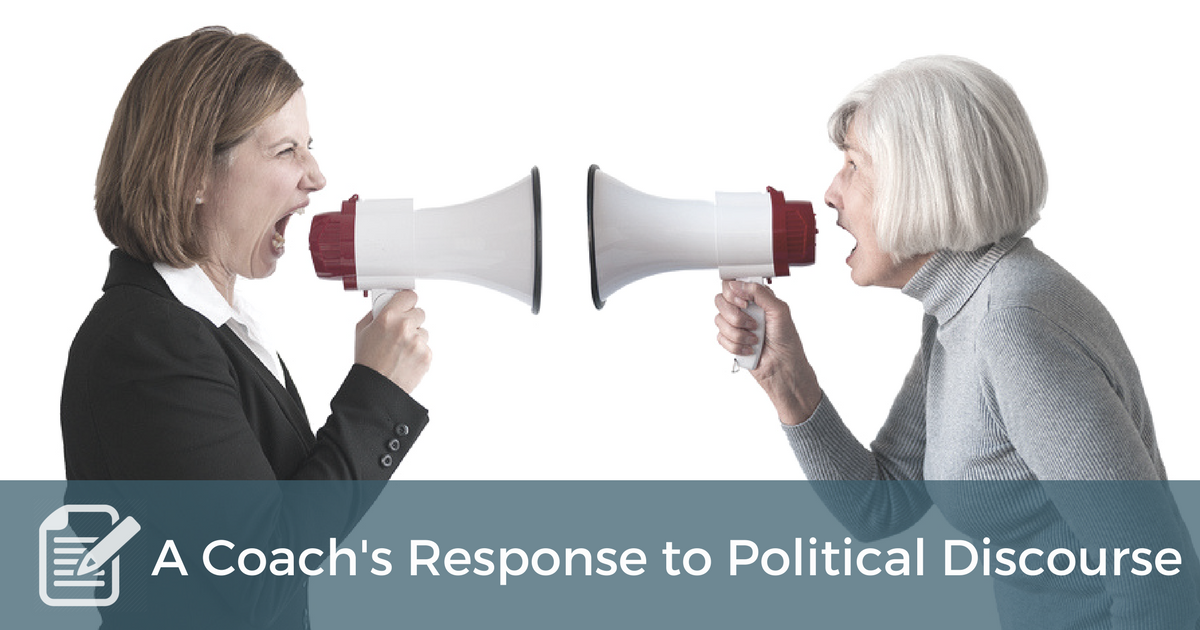 I suppose I could have titled this post A CHRISTIAN Response to Political Discourse as I believe there are some attitudes and behaviors that all believers could bring to the current political climate in the US. However, I am writing largely to Christian coaches and I think there may be some particular insights that apply to us.
First, let me say that I don't care one bit who you voted for, nor where on the political spectrum you find yourself. I know many, many awesome, well-meaning, sincere, godly, effective, gracious people with whom I disagree on various political issues, and my love, respect, and desire for relationship with them is not diminished one bit by those differences in belief or perspective.
And maybe that's a good place to start in talking about how we coaches can (should?) respond to those with whom we have political disagreement.