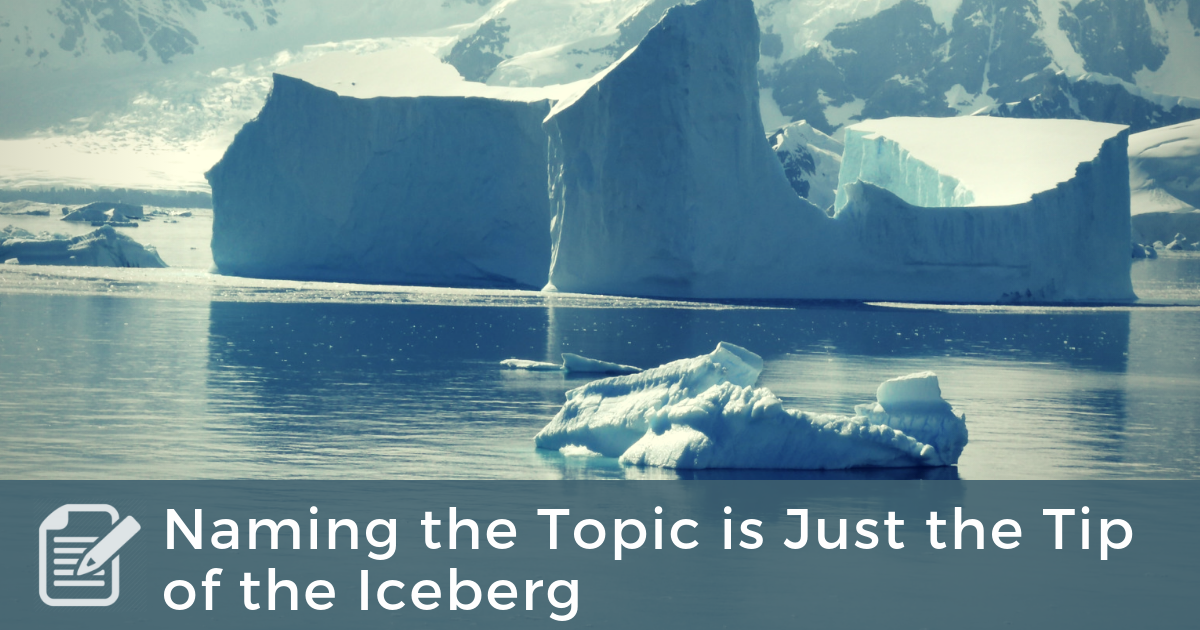 A fatal mistake for a coach is to hear the client's topic and assume you know how to proceed. The topic needs to be held lightly. It is your first glimpse of a mystery, and you don't even know what aspect of the mystery you've observed.
Many analogies come to mind.
Ninety percent of an iceberg is below the surface. Another name for iceberg is ice mountain. You cannot assume anything about navigating near an iceberg until you've mapped what is below the surface. It may be flat and wide, or it may be long and deep. It may have a limb jutting out into the water that will puncture whatever proceeds its way. To navigate the iceberg, you must be prepared to dive into cold deep waters and carefully explore what has never been seen in the light of day.