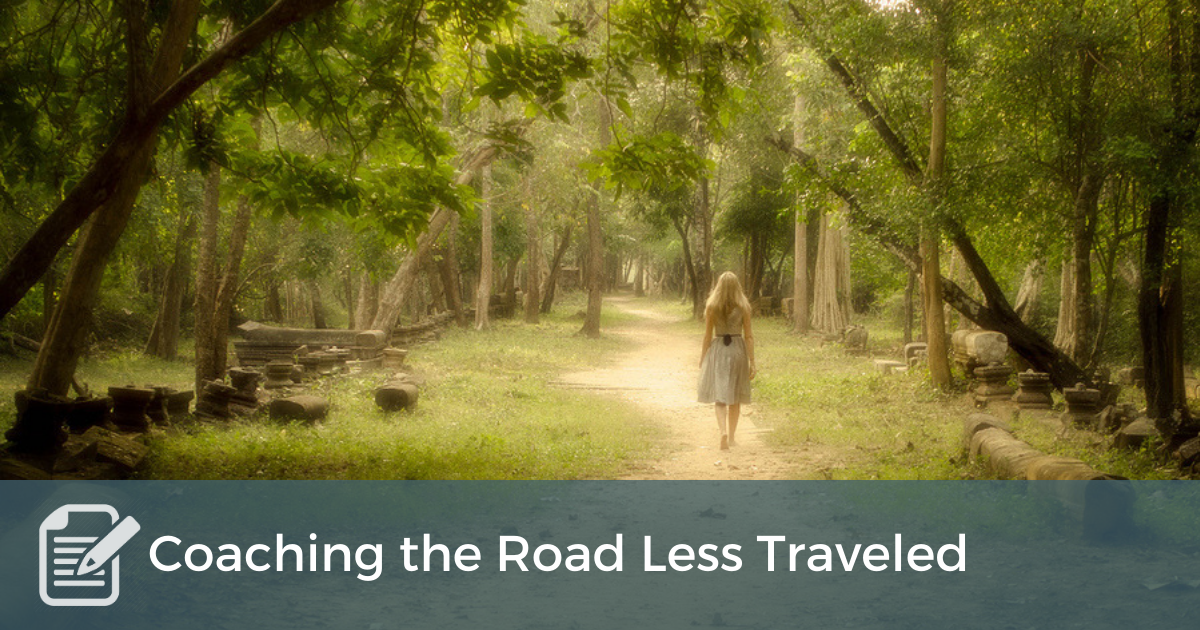 The last sentence of Robert Frost's famous poem concludes:
"Two roads diverged in a wood, and I – I took the one less traveled by, and that has made all the difference."
It is a beautiful sentiment. It is romantic. It promises glory and depth and fulfillment. People who take this road equally inspire us and make us nervous. We are never impressed with the obituary that read, "She never took any chances."
At the same time, we need to consider the words of another philosopher of our time. Kid President speaks of the consequences of such journeys such as Frost's:
"And it hurt man! Really bad. Rocks! Thorns! Glass! My pants broke! Not cool Robert Frost!"
There is no way to make the less traveled road safe. It will hurt, but is there a way we can take that path with at least some promise that it won't lead us to a wrecked life, as sometimes it does.
Two Examples of Less Traveled Roads
I recently read about two pastors who both chose less traveled roads about twenty to thirty years ago and recently ended their journeys in unexpected places.
One man, Joshua Harris, was a bright, conscientious, home-schooled kid who as he entered adulthood wanted to glorify God in how he courted a woman to be his wife. He wanted his courtship to be pure and holy. So he made a less traveled declaration. Rather than just promising chastity before marriage, he would also promise not to kiss, hold hands, be alone with a woman, or even create too much intimacy through conversation. He wrote his manifesto in what became a popular book, I Kissed Dating Goodbye. Thousands of people embraced this concept.
Another man, Craig Gross, was a youth pastor who found many of his students struggling with impurity outside of dating relationships. They were addicted to porn. He and a friend decided to start a ministry to put an internet barrier between teenagers and pornography, but they also took a road less traveled. They began reaching out to the producers of pornography — directors, actors, and videographers. They hoped to appear like Jesus (Luke 7:38), comfortable with people who were enmeshed in the seedier side of humanity and embracing them as people, even friends, rather than criminals. Many were skeptical about this approach.