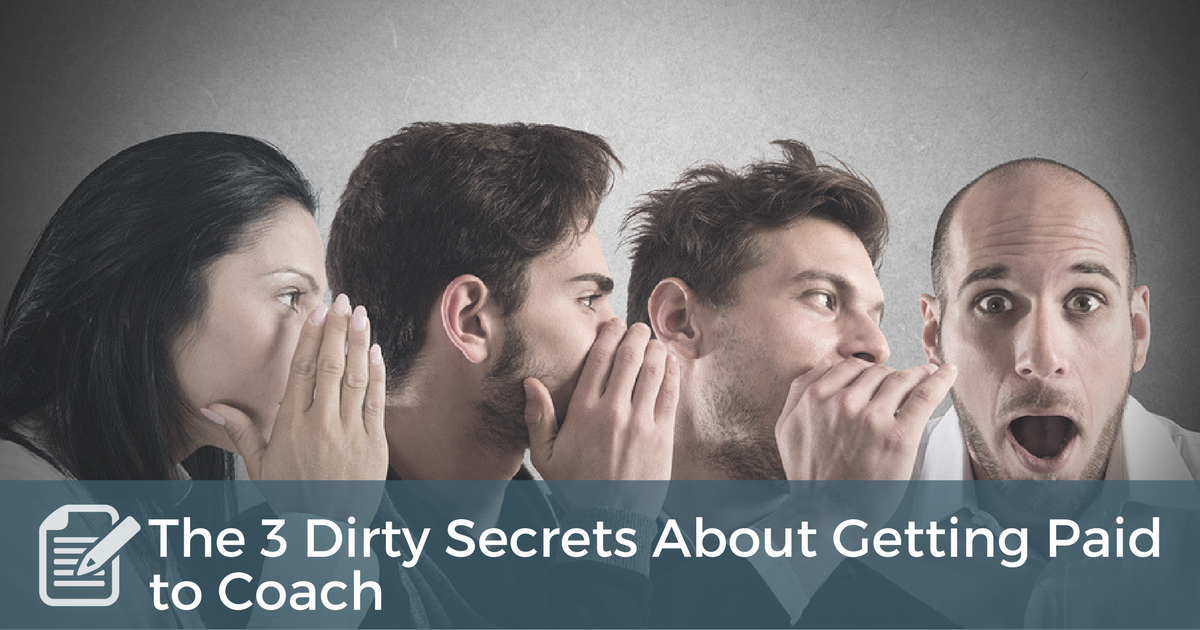 The number one question I hear from coaches is simple: how do I get paying clients?  Sometimes the question is asked of me after a coaching class in a hushed whisper as if the coach is a bit embarrassed to admit she doesn't know the answer.  Other times the question comes as almost a bold statement of protest from a coach who needs to declare that this is a real challenge.
Maybe you've asked this question.  If not, you probably don't have paying clients, because unless you ask and address this question, you likely will not make the jump from coaching pro bono to coaching quid pro quo.
There's no shame in asking how to get paying clients.  What is a real shame is that there are some dirty little secrets about this issue – issues that get addressed far too rarely and way too late in the development of most coaches.  To be specific, I believe there are 3 primary principles that are not addressed directly enough in the coach training world.