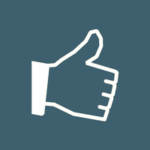 How do I become a confident and credible coach?
Maybe you've heard about coaching and you're even doing some coaching, but you're ready to improve.  Our Certificate in Christian Leadership Coaching is the right choice for you if you want to be a credible coach who coaches with confidence.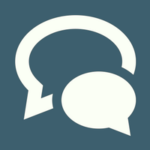 How do I get coaching experience?
One of the toughest things for new (and not-so-new) coaches is finding good people to coach.  You need people to coach if you're going to get better as a coach and especially if you want to become an ICF-credentialed coach.  The Coaching Exchange is your ticket to paid coaching hours with really good clients.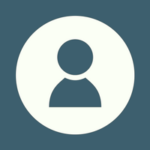 How can I find mentor coaching that fits my budget and my needs?
Whether you're looking for a mentor coach to help you qualify for ICF-certification, to grow your business, or to address some key development needs, we've got you covered.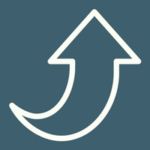 How can I continue my coach training?
Every good coach is a growing coach.  Our advanced coaching courses provide the development you need to close the gaps in your ability, tackle specific coaching issues, and get the continuing ed you need to stay sharp (and stay certified).
Upcoming Webinars
Each month the CAM leadership team offers a 45-minute webinar to the coaching community around the world.  Registration is free and you can sign up using the links below.  Space is limited to 100 attendees — and we typically have 250+ registrations — so arrive early to save your spot.  Also, if you can't make it live, go ahead and register anyway and you'll get an email after the webinar with a link to the recording.
Title
Date
Start Time
Duration
Register

How to Talk about Client Results Without Making Crazy Promises

You've heard us say it a hundred times: Nobody buys coaching; they buy results. If you want to attract clients, you need to talk less about the coaching they'll experience and more about the results they'll achieve through coaching. But how do you do this without making promises or guaranteeing results? In this 45-minute webinar we'll help you find the right attitude and language for talking about results.

Sep 14, 2017

11:00am EDT

1 hour

Register

The Essentials for Coaching a Couple, Team or Group

Pretty much 99% of all coach training focuses on working with an individual client, but what about those times when the coach is helping a married couple, business partners, a work team, or some kind of group? When there's more than one client, you have to coach differently, but what's that look like? In this 45-minute session, we'll give real world examples and instructions for working with a team.

Oct 12, 2017

11:00am EDT

1 hour

Register

Five Ways BEING a Coach Changed My Life

Not only does coaching teach you skills, but for many of us, coaching has changed our lives. We show up differently. We have more confidence. We think differently. Chad Hall will share his list, and we hope you will share yours.

Nov 9, 2017

11:00am EST

1 hour

Register

Five Coaching Models to Keep in Your Pocket

Sometimes you can maximize the coaching conversation by pulling just the right model out of your pocket. We'll show you five.

Dec 28, 2017

11:00am EST

1 hour

Register