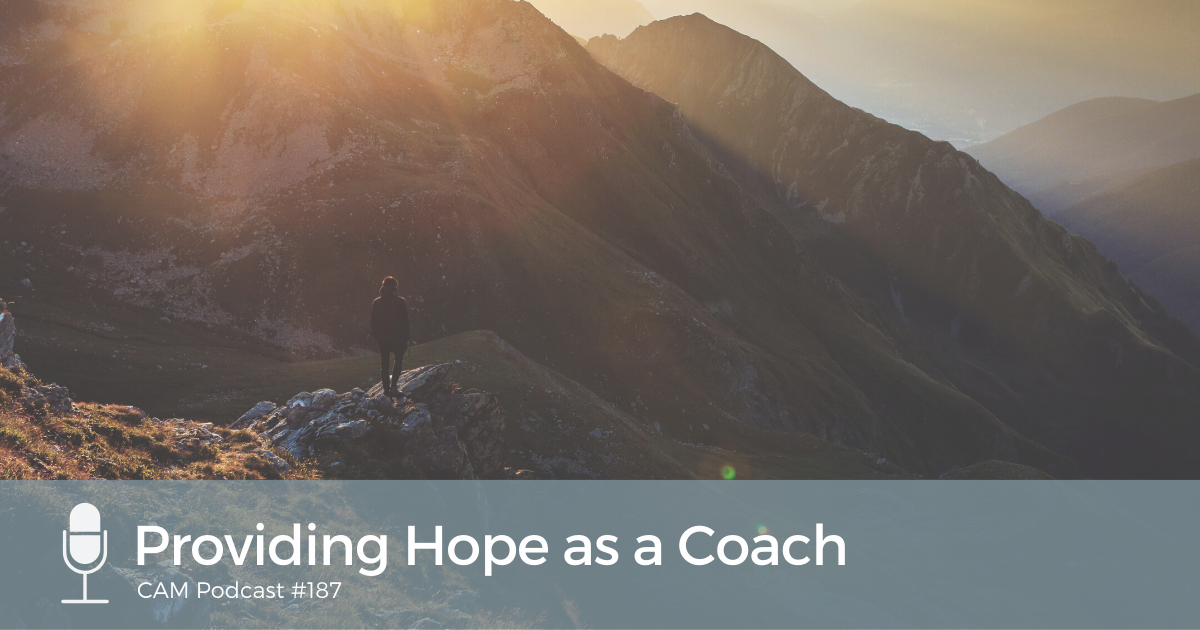 Hope is in definite need in today's culture. Brian and Chad discuss the need and how coaches can provide hope to their clients.
What takes away hope?
Losing belief in yourself.
Losing belief in your context.
Low sense of your agency.
What can coaches do to provide hope?
Coaching can create agency.
Coaching can make you believe in yourself.
Coaching can make you feel better about your context.