Thank you for visiting our CCLC resource page! One of our certified coaches must have sent you here. We are very proud of our coaches. Our coaches have met our requirements to prove they can coach at a level that will serve you well. All of our CCLC coaches are listed below.
We have made this page for you, the coaching client. We want to help prepare you to have the best coaching relationship possible. That is why we are making three resources available to you.
Sample short coaching demonstration — Most coaching sessions are 45 minutes to an hour. We have made a shortened version available here so you can hear how a typical coaching conversation goes. It may surprise you how the coach gives little to no advice and yet how much is drawn out of the client.
Podcast on how to have the best coaching session ever
A Coaching Prep Form — This downloadable Word document is easy to fill out and will help you get the most out of your coaching session.
How to Pick a Great Coaching Topic — You can find an article on how to know what to talk about with your coach at our blog.
If you have any questions, you can email me at bmiller@ca-ministries.com.
Blessings,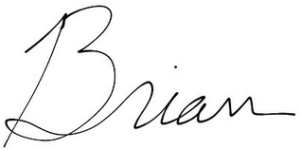 Brian Miller, Strategic Director, CAM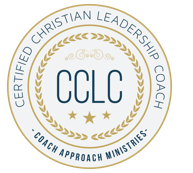 Each coach listed below has met our required training and has proved themselves to be a reliable coach. They have also met our yearly continuing education requirement. These coaches work independently of Coach Approach Ministries and must be contacted and contracted separately.
| First | Last | Email | City | State |
| --- | --- | --- | --- | --- |
| Motoki | Asai | m.asai@prodesign.jp | Kanagawa | Japan |
| Stephanie | Attanasio | sattanasio@brentwoodbaptist.com | Brentwood | TN |
| Adam | Balic | adam@lutzcc.org | Lutz | FL |
| Joy M. | Berg | berg4family@gmail.com | Eugene | OR |
| Doug | Bierl | doug@CoachingAbundantLife.com | Westerville | OH |
| Blair | Bonin | bbbonin@gmail.com | Baton Rouge | LA |
| Kurt | Borgaard | kurtborg777@gmail.com | Cheyenne | WY |
| Darren | Bosch | Darren@deliberateu.com | Ontario | Canada |
| Bethany | Bracht | shelterpines17@gmail.com | Colorado Springs | CO |
| Jay K. | Bradford | jayb@jsarch.com | Midland | TX |
| Donald M. | Bradshaw | dmbmdusa@gmail.com | Clifton | VA |
| Shanda | Brown | shanda.brown76@gmail.com | Ulm | Germany |
| Brian | Carson | bcarson@pureheart.org | Peoria | AZ |
| Todd | Chapman | todd@febpacific.ca | Abbotsford | BC, Canada |
| Michael | Cheuk | Michael@michaelkcheuk.com | Charlottesville | VA |
| Ryan | Clore | ryanclore@yahoo.com | Albemarle | NC |
| David E | Cooke | dcooke@ca-ministries.com | Placerville | CA |
| Barry | Copeland | BarCope@yahoo.com | Bethalto | IL |
| Bill | Copper | billc@selfstorage101.com | Daytona Beach | FL |
| Christine | Crane | chriscranecoaching@gmail.com | Mattawan | MI |
| John R. | Cutshall | jcutshall00@gmail.com | Terre Haute | IN |
| Luciano | Del Monte | coachinglifeonlife@gmail.com | Guelph | Ontario |
| Amy | Denton | kurtisamy@yahoo.com | Padova | Italy |
| Nancy | Dickerson | Nancy.dickerson@me.com | Spartanburg | SC |
| Michael | Dillon | mike.dillon@inumc.org | Lafayette | IN |
| Joe | Donaldson | joedonaldson@icloud.com | Federal Way | WA |
| Kevin | Donaldson | kevin@exponentleadership.com | Springfield | MO |
| Melissa M. | Ebken | revmelissa@gmail.com | Illiopolis | IL |
| Jerry | Essary | essaryjerry@gmail.com | Lebanon | TN |
| Ken | Evitts | eagleeye0419@gmail.com | Denver | PA |
| Elizabeth | Faulkner | Elizabeth@febpacific.ca | Langley | B.C., Canada |
| Karen | Fraser Moore | welwoman@hotmail.com | Evansville | IN |
| Scott | Gajewsky | scottg@hwaw.com | Spartanburg | SC |
| Eric F. | Goforth | efgoforth@outlook.com | Fredericksburg | VA |
| Chuck | Gohn | chuckgohncoaching@gmail.com | Pittsburgh | PA |
| Craig | Gorc | craiggo@gmail.com | Bothell | WA |
| Lindsay | Gordon | lgordon@westfranklinchurch.com | Franklin | TN |
| Chad | Hall | chall@ca-ministries.com | Hickory | NC |
| Sandra | Hamilton | sandyhmp@comcast.net | Brentwood | TN |
| Brian | Harfst | brianharfst@gmail.com | Virginia Beach | VA |
| Sandy | Hay | sandy.hay@att.net | Glendale Heights | IL |
| Melissa | Hayes | mhayes@brentwoodbaptist.com | Brentwood | TN |
| Rashid | Haynes | rashidhaynes@gmail.com | Waterford | CT |
| Kathryn L. | Helleman | Kathryn.helleman@gmail.com | Millbury | OH |
| Stormie | Hendrickson | storm_twospirits@hotmail.com | Waldoboro | ME |
| Vicki | Howell | vhowell@brentwoodbaptist.com | Brentwood | TN |
| Gene | Johnson | johnsong@trinityklein.org | Tomball | TX |
| Libby L. | Johnson | libby@libbyljohnson.com | Wilmington | NC |
| Cyril | Johnston | lifecoachcyril@gmail.com | Buckhannon | WV |
| Daryl | Jump | somejumps@gmail.com | Bishkek | Kyrgyzstan |
| Noah | Kaye | noahkaye@icloud.com | Edgewater | MD |
| Brad | Klaver | brklaver@gmail.com | Rockford | MI |
| Joni | Kellar | joni@integernetwork.com | Croftom | MD |
| Donna | Kunde | donna@startwithbelief.com | Colonial Heights | VA |
| Stuart | Lamkin | stuart@fbcwvl.org | Weaverville | NC |
| Scott | Landes | rscott3527@gmail.com | Perkiomenville | PA |
| Craig | Lomax | craig@craiglomax.com | Placerville | CA |
| Deb | Luxton | Debbie@OneLifetoTHRIVE.org | Union | MO |
| Julie | Markese | jmarkese3@gmail.com | McKinney | TX |
| Cory | Martin | cmartin8606@gmail.com | Oakland | NE |
| Joe | McDowell | mcdowell.joe@gmail.com | Bracey | VA |
| Richard | Meeks | RMeeks@theglr.org | Grand Blanc | MI |
| Janis | Meredith | janisbmeredith@gmail.com | Alva | FL |
| Gary S. | Metcalf | gmetcalf@centurylink.net | Kingsport | TN |
| Brian | Miller | bmiller@ca-ministries.com | Mattoon | IL |
| Danelle | Miller | dmiller@ca-ministries.com | Mattoon | IL |
| Ron | Moore | ronmoore920@gmail.com | Shepherdsville | KY |
| Kathleen | Mort | KJM0806@verizon.net | North Kingstown | RI |
| Robert | Munch | coachmunch4u@gmail.com | Albuquerque | NM |
| Mike | O'Dell | mikeo@yorkbaptists.org | Rock Hill | SC |
| Joel | Oliver | revoliver1@aol.com | St. Louis | MO |
| Kenny | Payne | kennypayne@kennypayne.org | Franklin | TN |
| Scott | Payne | spayne@libertylive.church | Newport News | VA |
| Jason D. | Pierce | jaydevoe@gmail.com | Moro | IL |
| Steven | Polk | stevep@fbcrockhill.org | Rock Hill | SC |
| Barb | Raveling | barb.raveling@gmail.com | Hamilton | MT |
| Toni | Reeder | treeder@reeders.com | Flower Mound | TX |
| Garry | Reimer | gvreimer@gmail.com | Alberta | Canada |
| Daniel | Riemenschneider | daniel@nextactionleader.com | Bloomingdale | IL |
| Paul W. | Robinson | robinsonpw@me.com | Saint Louis | MO |
| Laura | Sanders | LSanders@BoldHopeCoaching.com | San Antonio | TX |
| Alan C. | Shaw | alan.c.shaw@outlook.com | Holly Springs | NC |
| Fatima O. | Sia | fatimsia@yahoo.com | Arlington | VA |
| Suzanne | Spolarich | suzannespolarich@gmail.com | Paris | France |
| Eric | Stender | stenders03@gmail.com | Mason City | IL |
| Rebekah K. | Sumrall | rebekahsjar@hotmail.com | Nashville | TN |
| Robert B. | Sumrall, Jr. | rsumrall@nashvillebaptists.com | Nashville | TN |
| Steve | Sundby | stevesundby@saanichbaptist.org | Victoria | B.C., Canada |
| Kirk | Tinsley | tinsleymk@aol.com | Spring Hill | TN |
| Brian G. | Tracy | btracy@evangelassembly.org | Wilbraham | MA |
| Michelle R. | Trayers | michelle.trayers@gmail.com | Irmo | SC |
| Esther | Tress | esthertress@gmail.com | Placerville | CA |
| Kyle | Tubbs | kyleleetubbs@gmail.com | Scottdale | GA |
| Arthur | Umbach | art.umbach@gmail.com | Midlothian | VA |
| Tracey D. | Veney | traceyveney@gmail.com | Harrisonburg | VA |
| Corey | Vernon | coreyvernon84@gmail.com | Beaufort | SC |
| Cindy | Waggoner | cwaggonercoaching@gmail.com | Centerville | OH |
| Jana | Waits | janawaits@icloud.com | Independence | MO |
| Mary K. | Ward | armywifemaryward@gmail.com | Williamsburg | VA |
| Becky M. | Waugaman | beckywaugaman@gmail.com | Des Moines | IA |
| Kevin | Wells | kevin@kevinwells.us | New Oxford | PA |
| Stephen | Welsh | steve@aclearerpicturecoaching.com.au | Sydney | Australia |
| Rev. Stephen A. | White | stevew@fbcrockhill.org | Rock Hill | SC |
| Polly | Wilson | pollywilson@sent.com | Punta Gorda | FL |
| Karen | Wisniewski | karenwisniewski03@gmail.com | Wayland | MI |
| Paul | Wright | paul@wrightventureservices.com | Berea | KY |