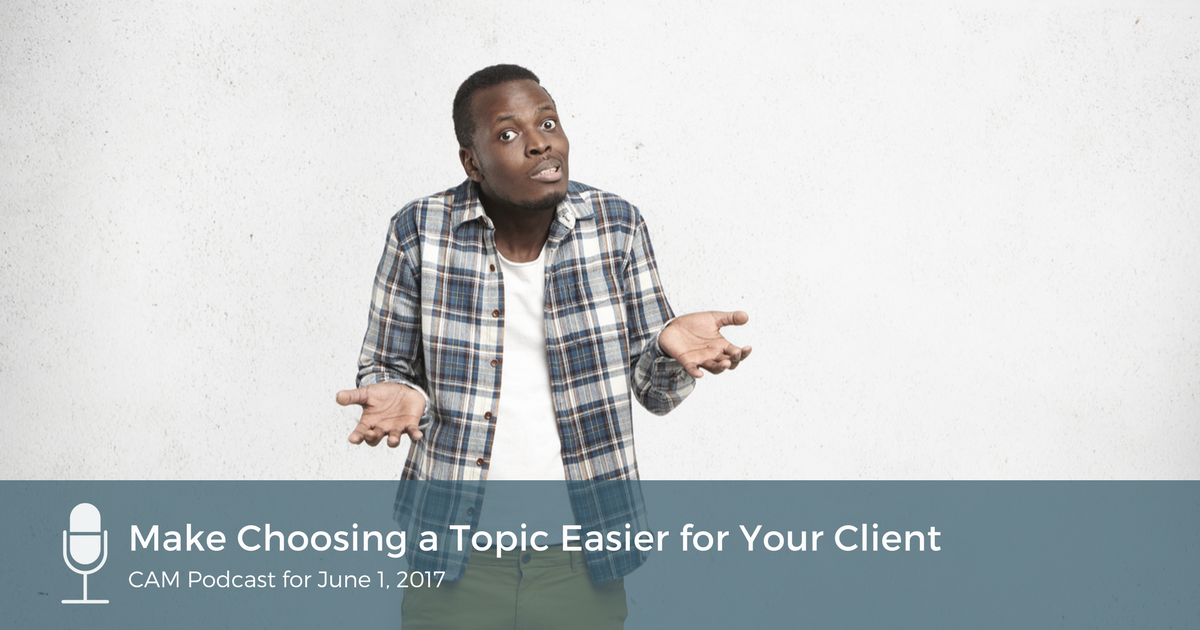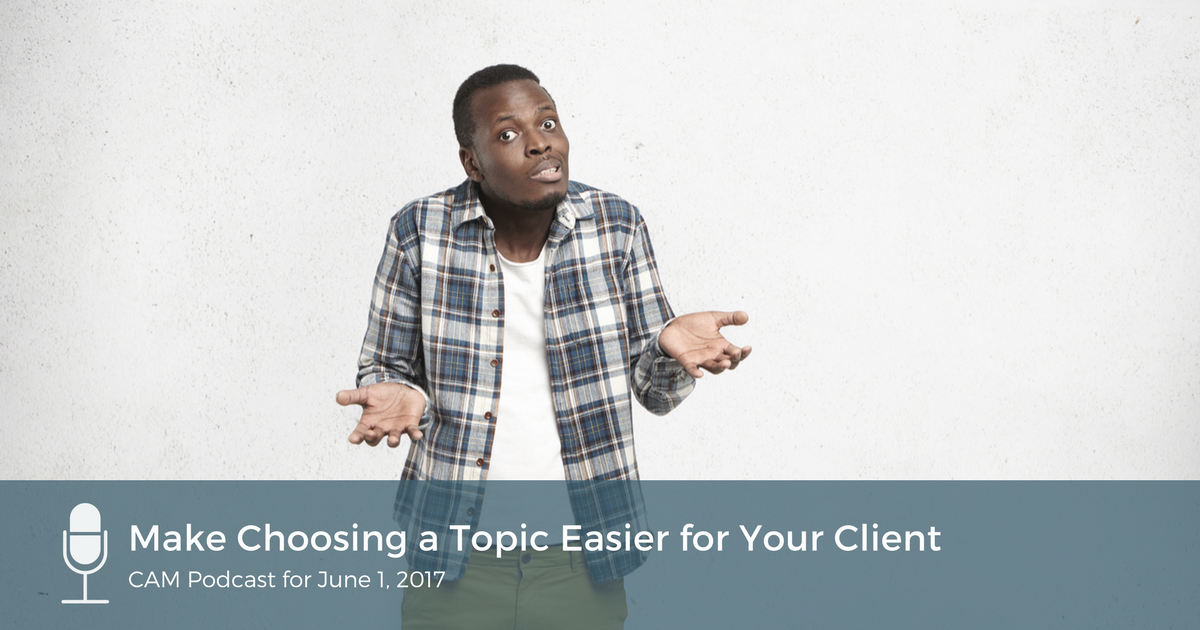 This CAM's 50th podcast! Wow!
To make choosing a topic easier, go upstream and find out why the client isn't showing up ready for forward movement
Other issues covered:
1. Overall topic for the relationship
2. Maintenance client may bop around
3. Third party sponsorship
What do I do today?
This podcast was sponsored by our Certificate in Christian Leadership Coaching. This is 9 month ICF approved coach training program that will prepare you to coach those around you to set goals, take action, and reach new levels of success. We have a cohort forming in July so if you're interested go to our website at www.coachapproachministries.org/coachnow.