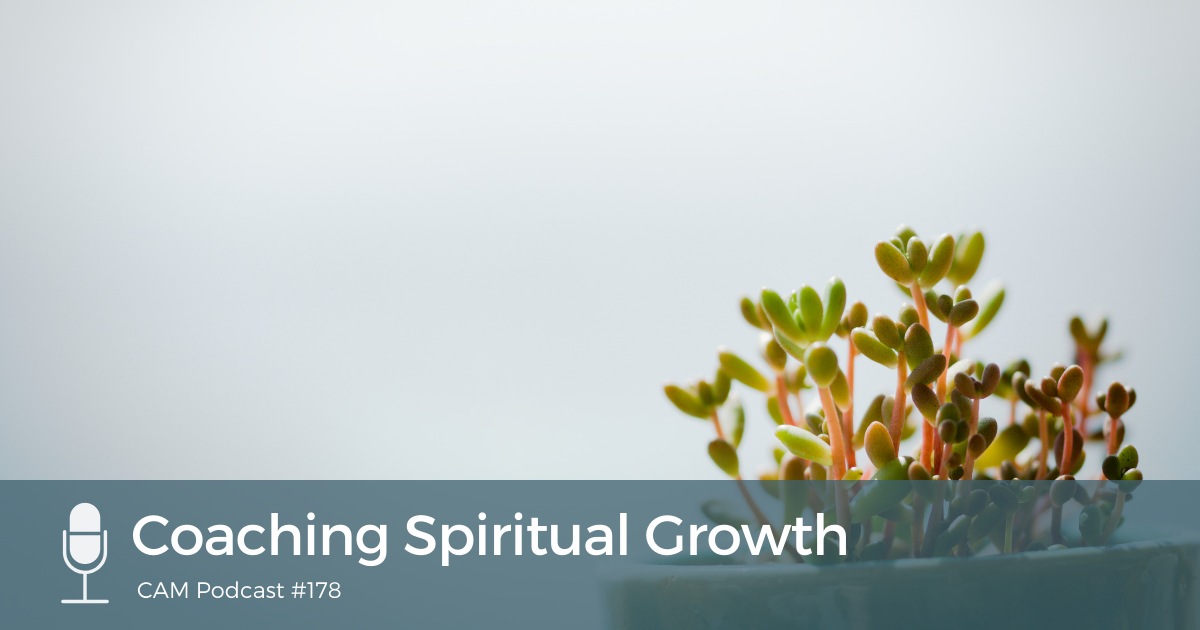 Brian interviews David Cooke, the director of CCLC (Certified Christian Leadership Coach) for CAM. David recently wrote one of our newest classes, Coaching Spiritual Growth.
The Gospel of John, chapter 15, talks about abiding in Christ. This is a description for us of spirituality, which encompasses more than the spirit, but also the body and our emotions.
Here are some bullets of the conversation:
Not a formula, but a relationship with Jesus and others – move past individuality – coaching is a good step
Exploring discontent (# 6 of 10 stops from Barna's book, Maximum Faith)
Discovering the next step of obedience (try to move forward on Barna's scale)
You can contact David at dcooke@ca-ministries.com.