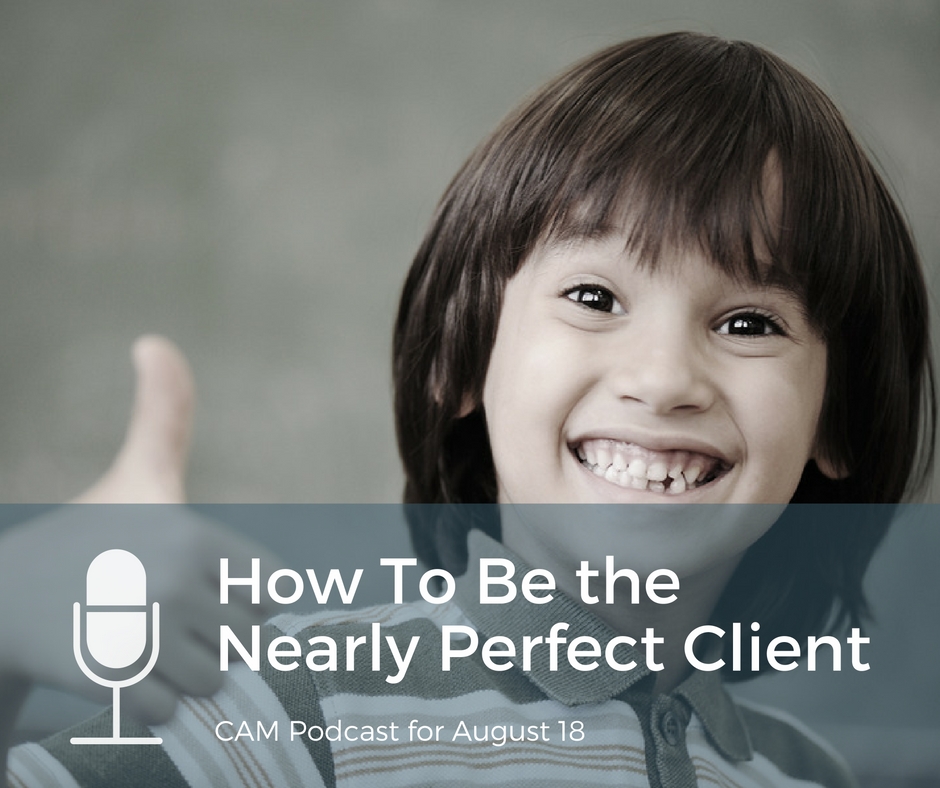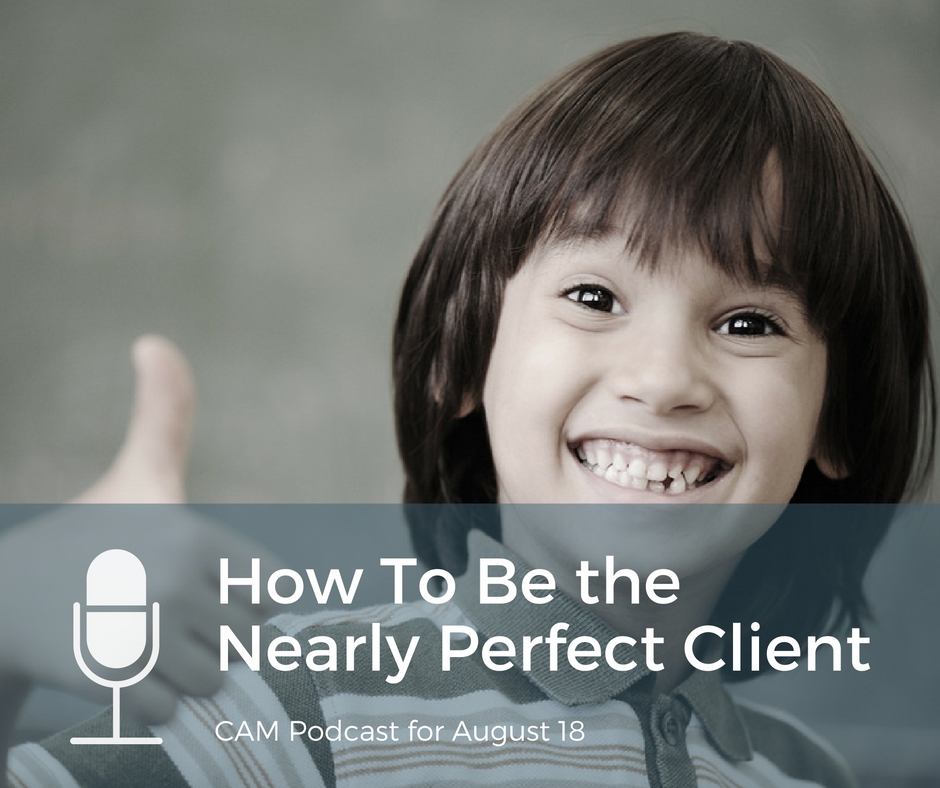 I want to share with you about how to be a nearly perfect client. What coach wouldn't want to have a nearly perfect client, and I love "nearly perfect" because there are no perfect clients. There's not one. I don't have a perfect client.
You can be a better client. You can get more out of coaching if you're prepared to be coach, and so my hope is that this podcast might most often be used by coaches to give to their new clients on how the client can prepare for the coaching session.
People do not know what to expect in a coaching session. They just don't have enough of an idea of what coaching is. They probably think it's mentoring. Some sort of download of content that they just have to take some notes on, or how's this going to apply to me, but that's not coaching. Coaching is drawing out the best in people, and they're making connections with their previous experiences, building confidence in them, helping them know that they have more options, and only they are going to know what a lot of the options are.