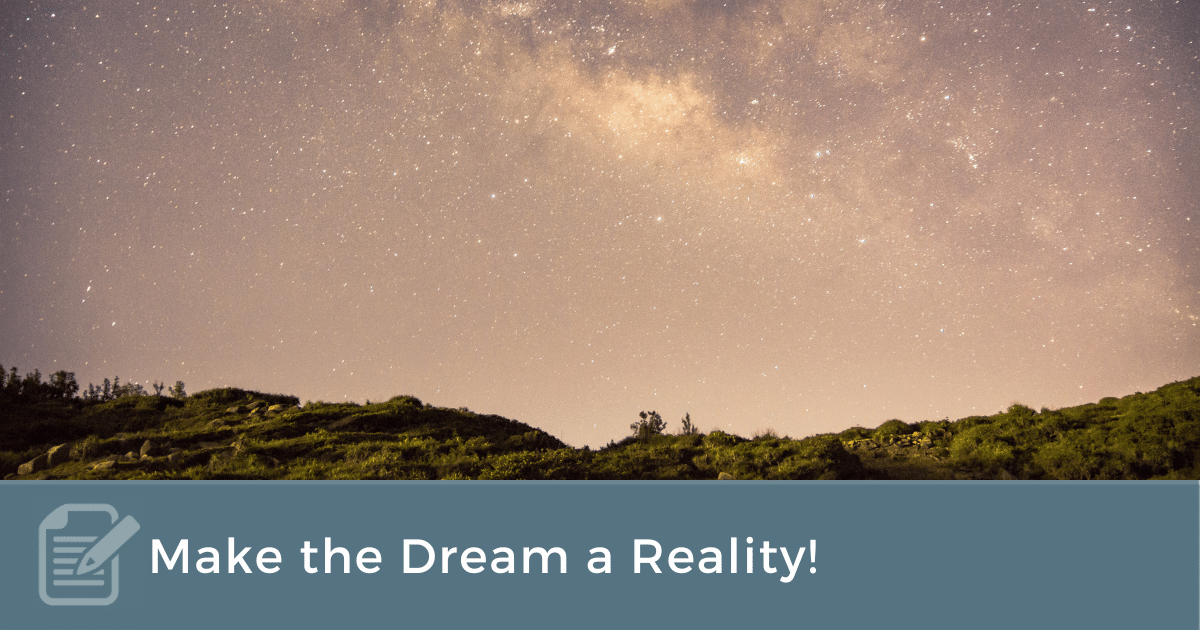 For the coaching session to sound like a real conversation, coaches need to go beyond the basics. In a blog post written exclusively for CAM, Trish Bussey Jeter, a sought-after speaker and leadership coach, shares four strong steps to starting a thriving coaching practice.
From Trish:
As children we dreamed about doing big things—anything seemed possible. Maybe you dreamed of being an astronaut and going to the moon, maybe you dreamed of getting married one day and having children, or maybe you dreamed of serving others in ministry or foreign missions. When I was a child, I dreamed of doing many different things, but I never dreamed that I'd be starting a coaching practice! Being an entrepreneur didn't seem like it was for me, but God had different ideas. If God has placed the dream of having a coaching practice in your heart, I invite you for a moment to recall your inner child who believed anything was possible. And I'd add that anything is still possible with God!
So, how do you get started? Starting a coaching practice can be overwhelming, and there are several different paths to take. The key is getting started and not delaying what you've been called to do. When I started, I was quite overwhelmed and wanted everything to be perfect before I started, but guess what? That didn't happen. I couldn't wait for all of the details to be figured out. I had to just get started, knowing that I would learn and grow in the process.
Pray, prepare, plan and proceed. These are my 4 P's to help you get started with your coaching practice.
Pray 
It may sound simple, but the first step is to be sure that this is something God is calling you to do. Is this a you thing or a God thing? I prayed about this for a long time—probably too long! Eventually, I realized that not only was coaching something God was calling me to do, but He also gave me a passion for it.
The most important thing to do once you realize that you're being called to a coaching practice is to commit your plans to God. "Commit to the Lord whatever you do, and he will establish your plans" (Proverbs 16:3). This is great news; we don't have to figure it out alone!
Prepare
Now that you've committed your plans to the Lord and gotten a green light, what's next?  To get started your next step is to define the what, who and how of your coaching practice.
What type of coach are you going to be? Are you a life coach, leadership coach, executive coach, ministry coach, or something else? If you're unsure about what type of coach you are, you can take a free quiz at Coach Approach Ministries – Training the best Christian coaches in the world.
Who are your clients, your niche? It's important to identify who God has given you a passion to coach. I don't remember who said this to me, but if everyone is your client, no one is your client!
How do you partner with your clients? Once you define who you coach, you need to define what you do to help them grow and move forward. Do you help leaders transition to the next level? Do you help believers grow to be more like Jesus? Do you help seniors as they move into retirement? Clarifying what you do will be key as you reach out to potential clients about how coaching will benefit them.
Plan
Now that you've identified what type of coach you are, your coaching niche, and how you partner with your clients, your next step is to make plans for starting your practice. Here are the basic things you need to get started.
Develop a coaching agreement—this outlines the terms, conditions, obligations, and responsibilities of both the client and the coach. There are great examples from CAM 501 and the International Coaching Federation,

International Coaching Federation- Professional Coaching Association

.
Identify your pricing—think about who your clients are, your experience, and your training. To get started, it's easiest to charge by the session with a minimum number of sessions. Don't be afraid to charge what's commensurate with the value you're bringing your clients.
Establish your business—here are a few questions to consider:

What are you going to call your new practice?
How will you structure your practice? Is it an LLC or something else? Check with your state to determine the requirements for establishing a business.
How will you invoice clients and receive payment?
How will clients schedule appointments with you?
If you need help with establishing your business you can reach out to other coaches, speak to other small business owners, or contact a legal advisor.
Proceed
Get clients! When I decided to launch my coaching practice, my first step was to send an email to friends, colleagues, and family to inform them about my coaching practice, how coaching can benefit them, and ask them to become a client. When you're getting started, it's much easier to reach out to people that you know. Brian Miller of CAM suggests reaching out to people that you would really like to coach and sending them a personal email asking them to form a coaching relationship with you. If you need tips on writing an email read:  Writing an Email to a Potential Client – Coach Approach Ministries.
The best way to make your dream of starting a coaching practice come true is to start coaching! You don't have to have all the steps above figured out first (except for praying). There are clients out there that God has prepared to be coached by you—you just need to ask them. It might be overwhelming, but God will establish your steps. He's waiting for you to take the first step!
Trish Bussey Jeter is a speaker, teacher and leadership coach. She is Associate Director of the Center for Pastoral Flourishing at Western Seminary, an adjunct faculty member and founded a leadership coaching practice.  Trish is a CAM certified Christian leadership coach who is passionate about encouraging and empowering women to thrive, reach their goals and lead with abundant joy. Prior to these roles, Trish served as a pastor of spiritual transformation and held leadership roles with a global nonprofit and several global Fortune 500 corporations. Learn more about Trish by visiting her website at trishbusseyjeter.com.