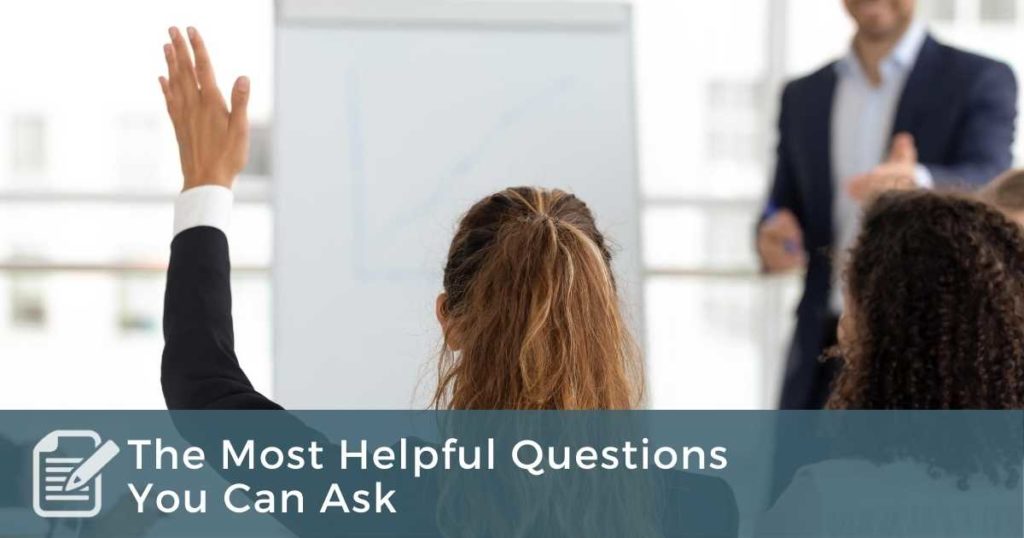 Coaches love questions.  And here's a secret: so does everyone else.
We all love questions because they invite exploration, get us started (or keep us going) on a quest, and give us a chance to be heard.  Questions are great!
So what are the most helpful questions you can ask another person?  Of course the best questions fit the moment and what the other person just said, but some questions are kind of "go to" questions that often make a powerful impact.  Maybe you have your list of favorites.
I don't know about you, but I find these five questions to be super helpful (whether I am asking or being asked):
What was that like? Sometimes life happens and we barely notice or we assume nobody cares.  This question invites the person take time to notice.
Where does this path lead? Stephen Covey told his readers to be sure to "begin with the end in mind" and this question helps us think way ahead before we take too many steps in the wrong (or right) direction.
What makes this is really important to you? Simon Sinek reminds leaders to "start with why" (book/TED Talk), and it's important for each of us to tap into the most compelling aspect of a relationship, job, hobby or anything else.
What's your story? I ask this question of every new coaching client, but I also ask it of many people when I meet them for the first time.  Humans are storied animals and our lives make so much more sense when we understand them in terms of story.
What's next? The future is created through words and actions. This question invites the words that lead to action.
What about you?  What questions do you consider to be super helpful?  We're starting a list, so please post your most helpful questions in the comment section.